Exceptional Technology. Extraordinary Care.
Proudly Partnering With Arjo
As A Community Mobility Partner
Maxability Consultants is a registered NDIS supplier of patient mobility equipment to NDIS and community clients in Northern NSW and Queensland. We are an authorised Community Mobility Partner of ARJO, and we take great pride in providing exceptional service and equipment to our clients.
NDIS registered, managing all NDIS clients for Ceiling Lifts, Floor Lifts, Slings, Hygiene equipment, Beds, and Mattresses.

Offering solutions specific to needs, working closely with Occupational Therapists and Physiotherapists.

Addressing complex ceiling hoist needs in addition to the regular, off-the-shelf products in the Arjo portfolio.

Working with Arjo certified installers, along with a professional team of electricians and structural engineers on ceiling hoist projects.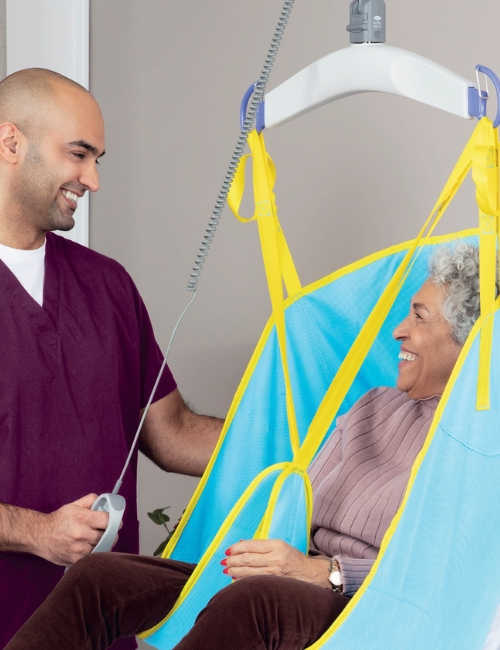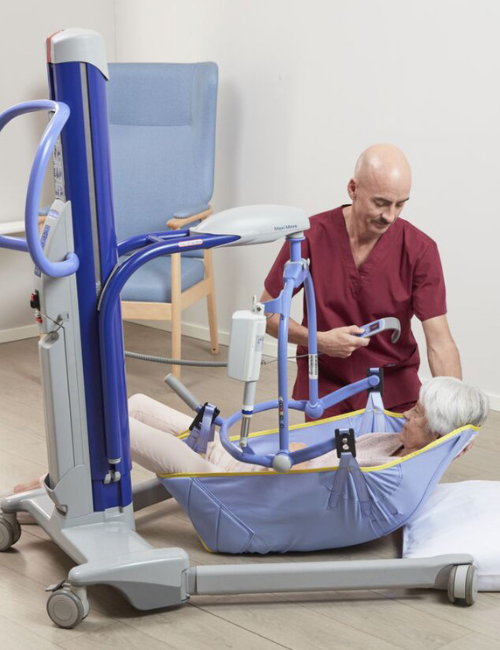 FEATURED PRODUCTS
Maxability Consultants offer a range of patient mobility equipment, including ceiling and floor lifts, slings, hygiene equipment, beds, and mattresses.
Patient Handling
Ceiling Lifts

Floor Lifts

Slings

Standing & Raising Aids
Medical Beds
Bariatric Beds

Bedside Furniture

Enterprise Range

Home Care Beds
Pressure Injury Prevention
Alternating Pressure Mattress

Foam Mattress

Hybrid Mattress
Hygiene
Shower System

Bath System
Rental
Floor Lifts

Standing & Raising Aids

Sara Stedy
Beds

Mattresses

Shower Systems
Sara Stedy and Sara Stedy Compact enable a single caregiver to assist patients or residents perform sit to stand transfers throughout the day.